Over the Thanksgiving Holiday weekend I insisted that we get family pictures taken. We decided to do it ourselves because of some time constraints. We have a great tripod and remote control for the camera. I found a great location, we had beautiful weather, and coordinating outfits.
Wesley wore a
beautiful little jumper
. It's super cute, perfect for the holidays and very comfortable. I'm only adding the link for those of you who want to get your little one a cute outfit at a decent price. I am not endorsing the store where we bought it. The experience was awful.
But the pictures were perfect! We hiked down to a lake near our home to capture these shots. I tested settings, moved around the tripod, and captured hundreds of shots! We only needed ONE good one for the Christmas card and we definitely got it!
I haven't mailed out the cards yet, so I will not be sharing the final shot with you today. Instead, I'm going to share with you some of our favorites and some funny ones too. Here's my absolute favorite...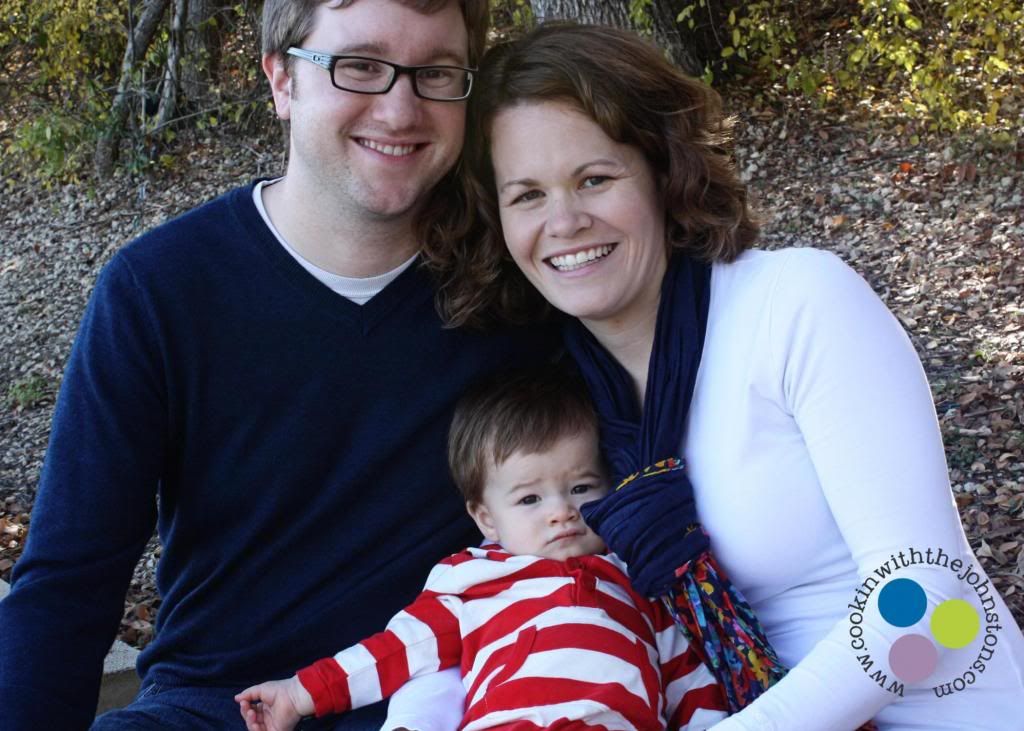 This was obviously towards the end of our photo shoot and Wesley had enough. Seriously, mom? More pictures?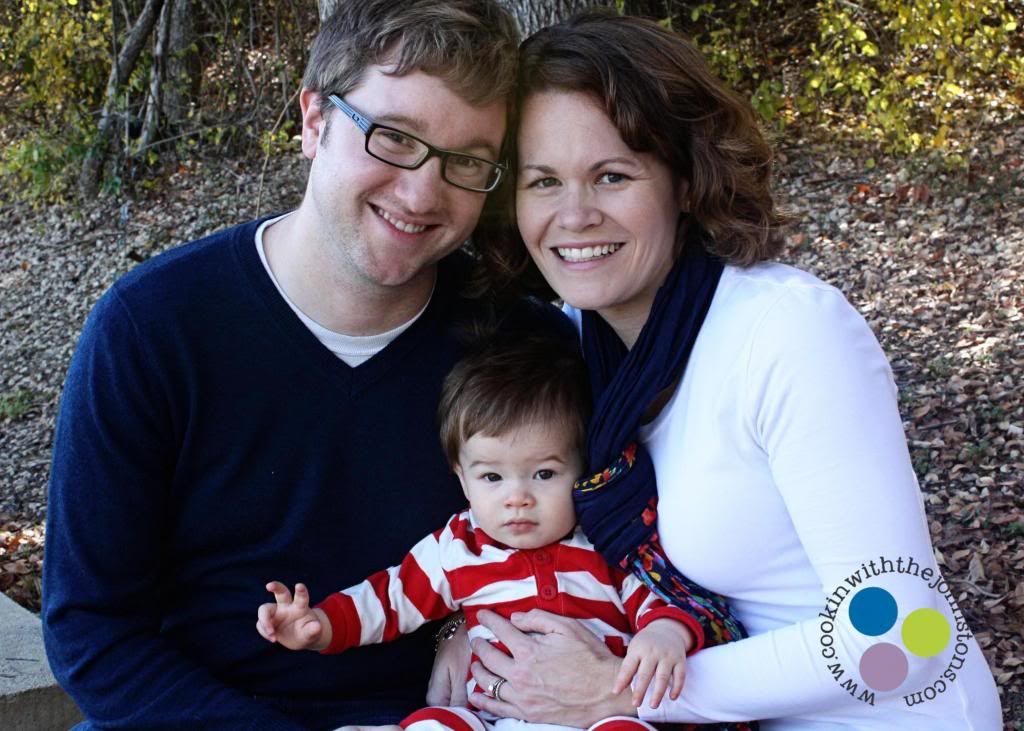 This one isn't terrible. Wesley looks like he's up to no good!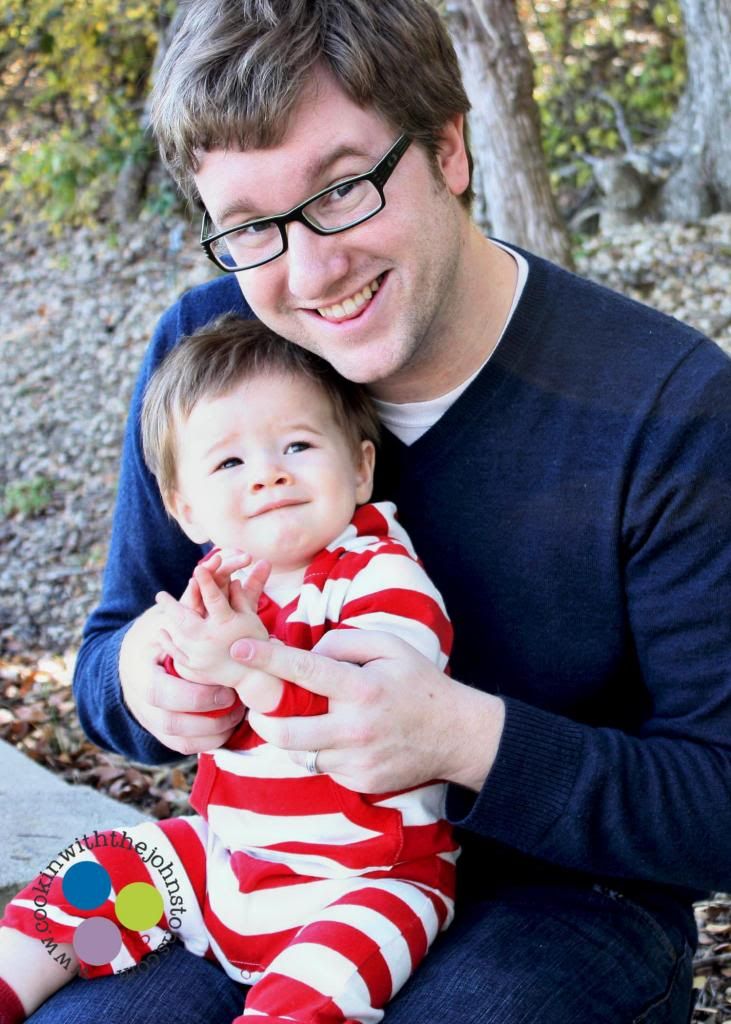 While I was testing the settings, I got a few gems of Wesley and Jarrod.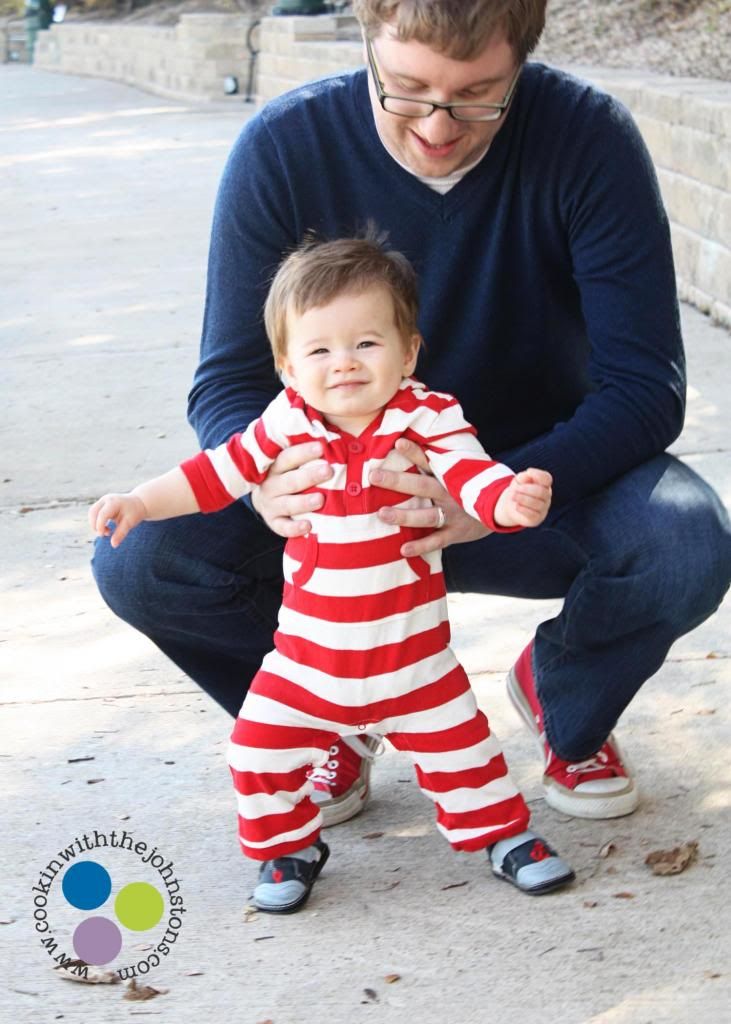 And then Jarrod captured some of my boy and me!
We also did some by the lake. I love the kisses!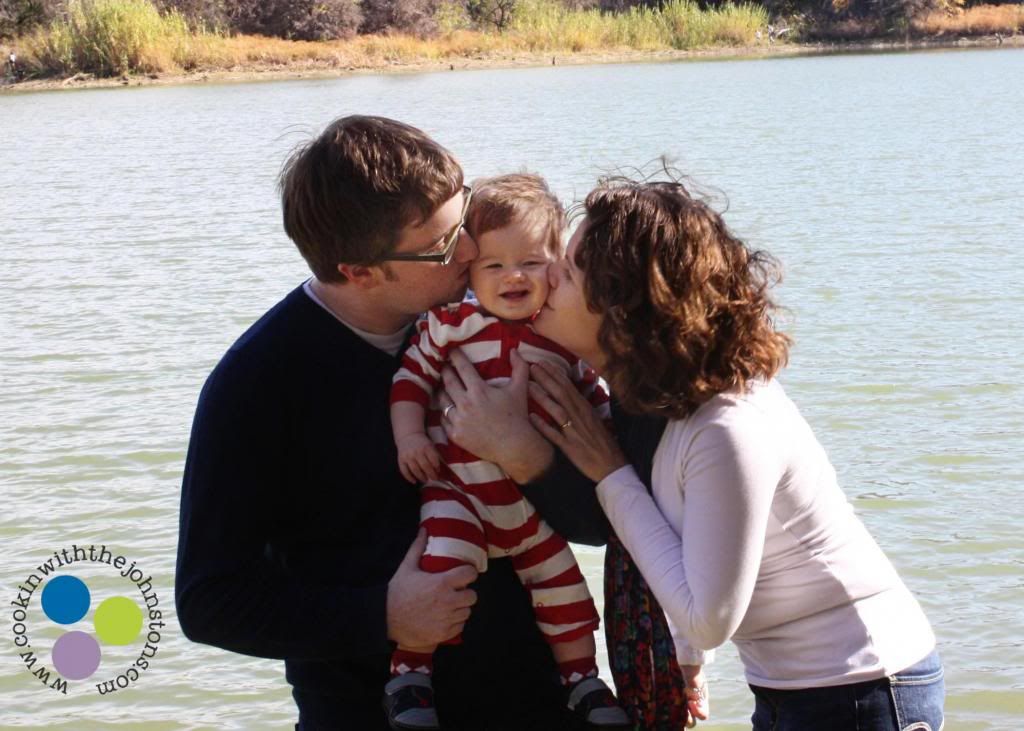 And we did a few by some trees. It was pretty, but the lighting was off and the ground was uneven...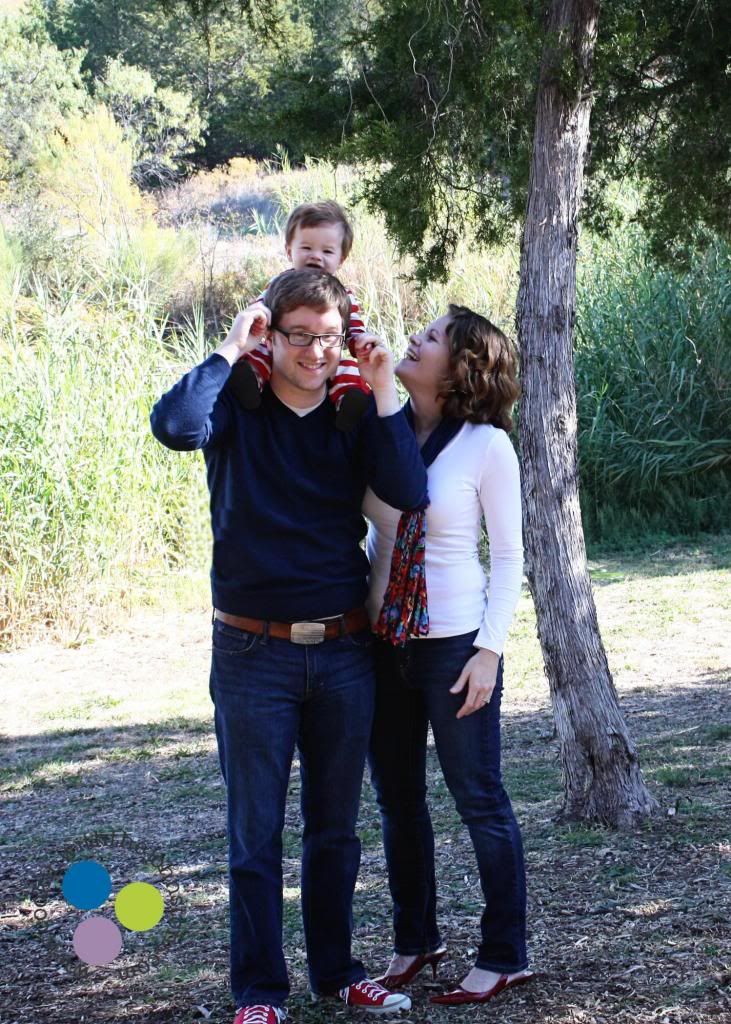 Hopefully you recognize the bottom one from our new holiday look! If you're reading this on a reader or via e-mail, be sure to click over to the site to see our new banner!
Do you do Christmas cards? How do you get good photos of your whole family?