Forgive me for being late on this post, but it's still the season of Christmas, so I suppose I'm not that late! :-)
There is
a mall
not far from us that has the
real Santa
. I have friends who collect their annual photo with this Santa. I love the idea of having a picture of Wesley with this Santa from now until he graduates from high school... Who knows if I'll be that hard-core or not, but I at least wanted the option. One Friday morning before Christmas we packed up, drove 30 minutes, and waited in line...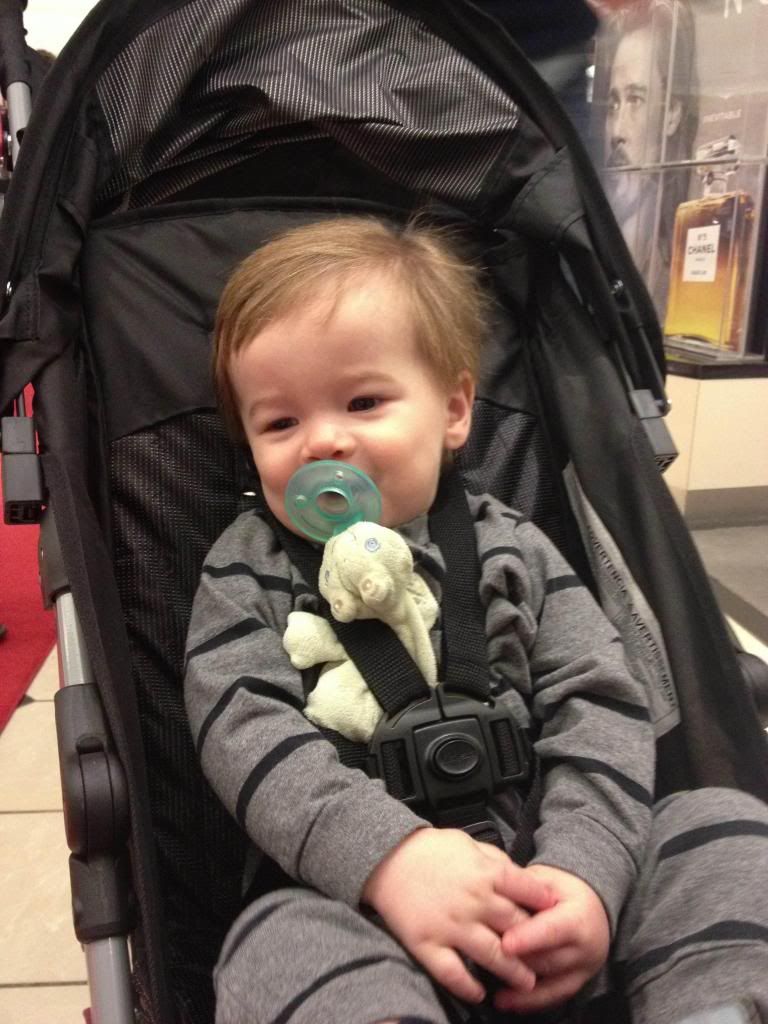 Yes, when you're meeting the
real
Santa, you need to wait in line for a ticket. The ticket box opens at 9am. We arrived at 8:45am and were already #58th in line. There's no cost for the tickets, but you need to get one to see Santa. He doesn't even start seeing children until 11am... Our ticket put us at about 12:30pm so we had quite some time to kill!
We shopped, wandered, listened to Santa story time, and walked some more. We got lunch and made a wardrobe change. Pretty soon, it was time to see Santa!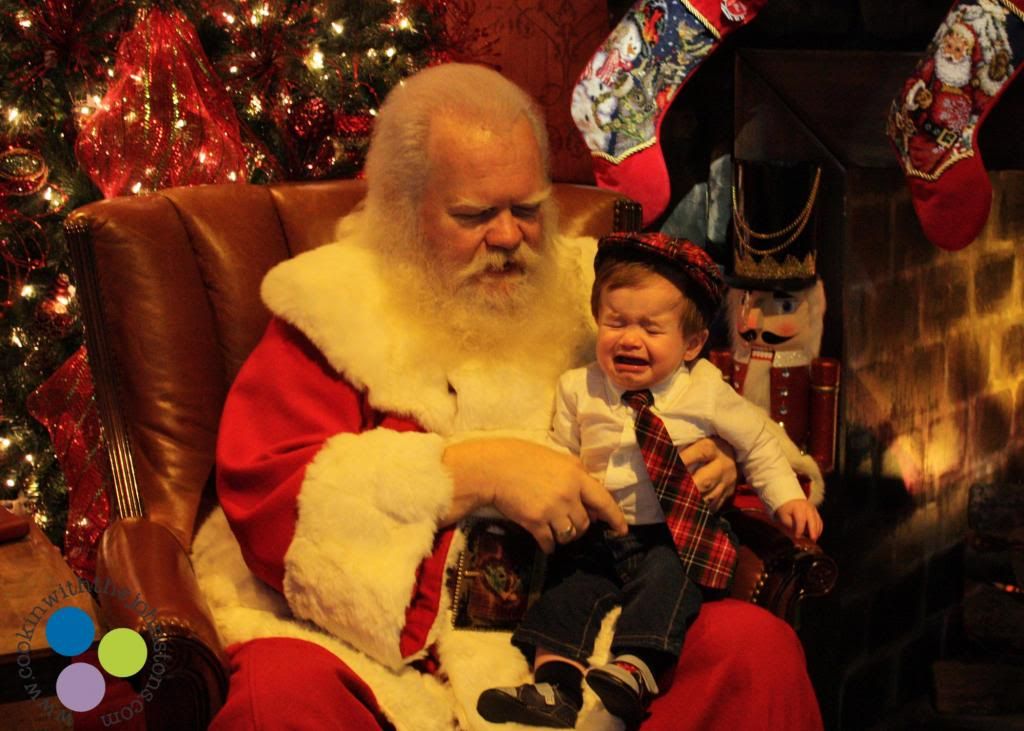 This was the picture I anticipated. Wesley has entered a very clingy stage and doesn't always like to go to people he doesn't know. It usually takes him 5 or 10 minutes to warm up to people.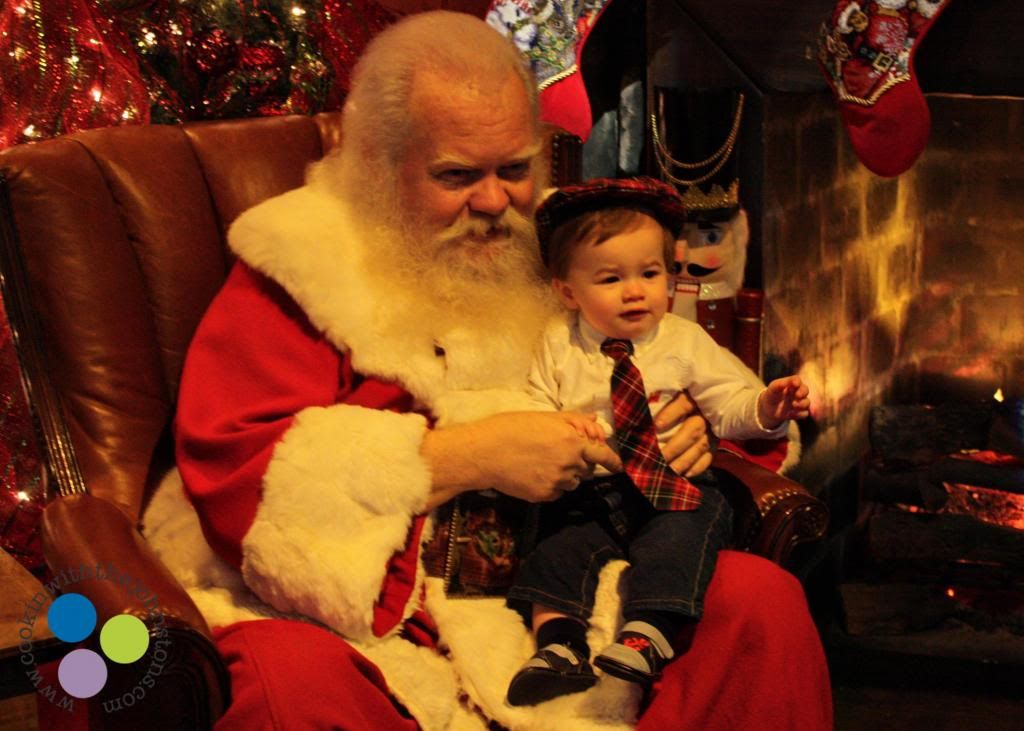 But thanks to an incredible photographer and a jingle bell Elmo, Wesley was calming down quickly!
These are the photos I took over the photographer's head. We were only with Santa for about 2 minutes - tops. The mall doesn't require that you purchase a picture with Santa and you're free to take all the pictures you want. It's challenging to get a good picture because the photographer is doing all he can to get the best picture from his perspective.
So we ended up purchasing this one...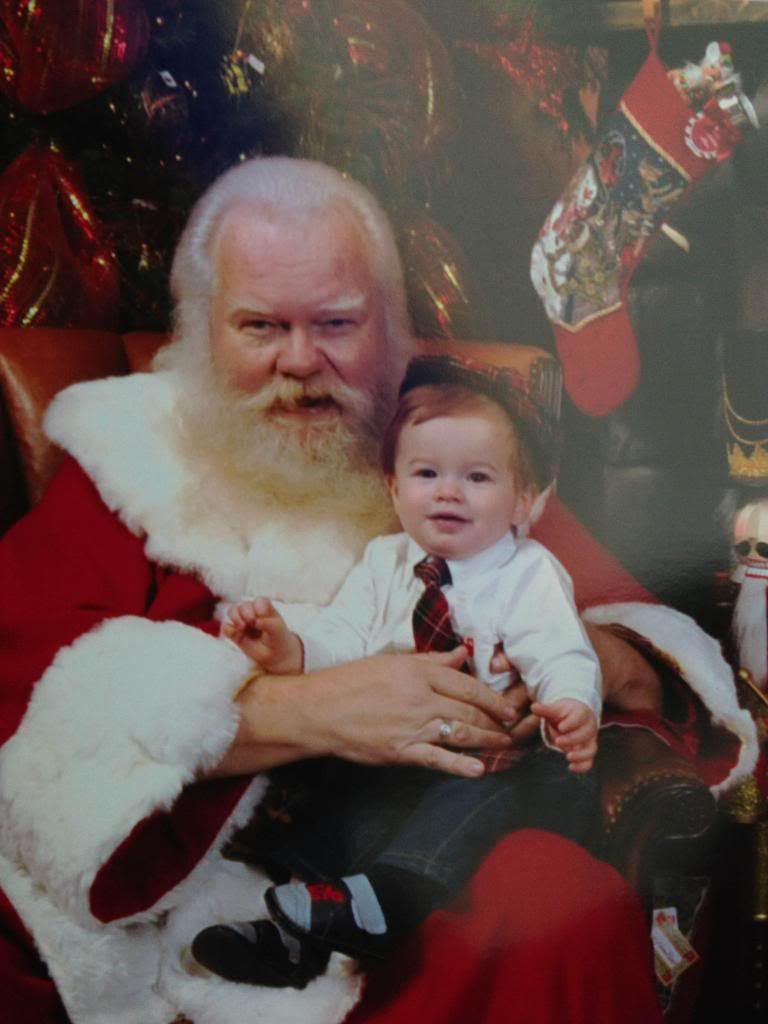 A cell phone picture of Wesley's Santa picture
Yeah, it was expensive... We bought one 5x7 - the least expensive package. But it was fantastic. I immediately put it in a pretty red frame and hung it next to Wesley's bedroom door.
After we saw Santa we had to wait in line again to get our picture. Here are some of the silly pictures we got...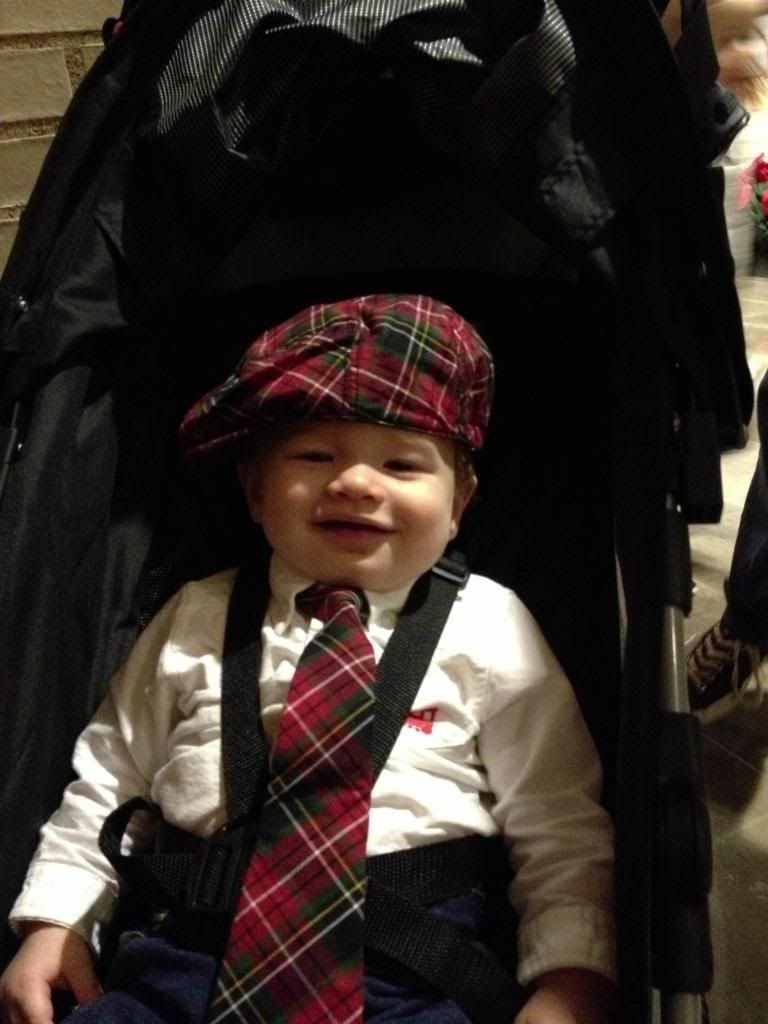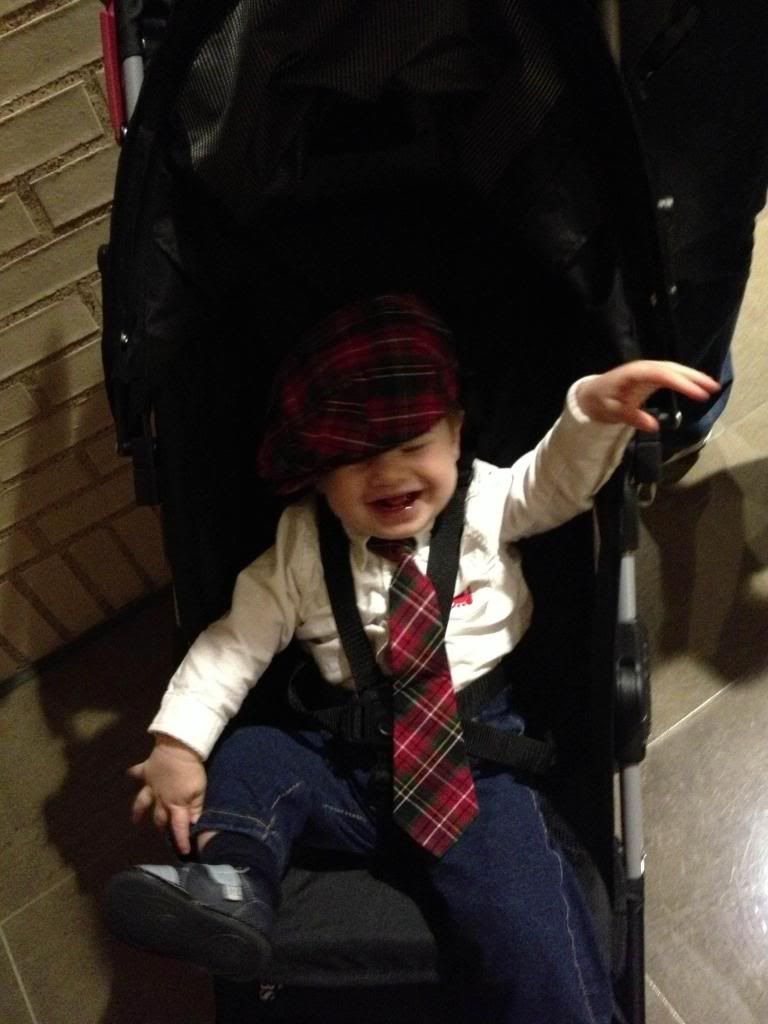 All in all, Santa was a huge success. I don't know what we'll do next year. We don't plan to make a big deal over Santa - Wesley didn't get any presents from Santa this year. At some point we'll need to decide how we're going to handle the Santa business... but for this year, we're glad Wesley doesn't really understand and we could get a fantastic picture with the real Santa!