Over a month ago when Jarrod began his new job, Wesley started at a new school. His previous daycare was right down the street from Jarrod's church. Because I work all over the place, it makes sense for Wesley's school to be near Jarrod's job. Thankfully, there's a preschool right in Jarrod's new church!
These pictures are already over a month old - Wesley is so much bigger now. He still looks like a baby in these pictures. But this is him and daddy on their way to school for the very first time. It's quite a drive, so I say goodbye before they head one way and I go the other.
Wesley has grown so much because of our new situation. He walks himself down the hall to school each day, even attempting to open the door of his classroom all by himself. A month ago he was walking, but crawling was still quicker. Now he's never crawling and walks everywhere. He was 16 months this past weekend and is definitely more of a kid than a baby.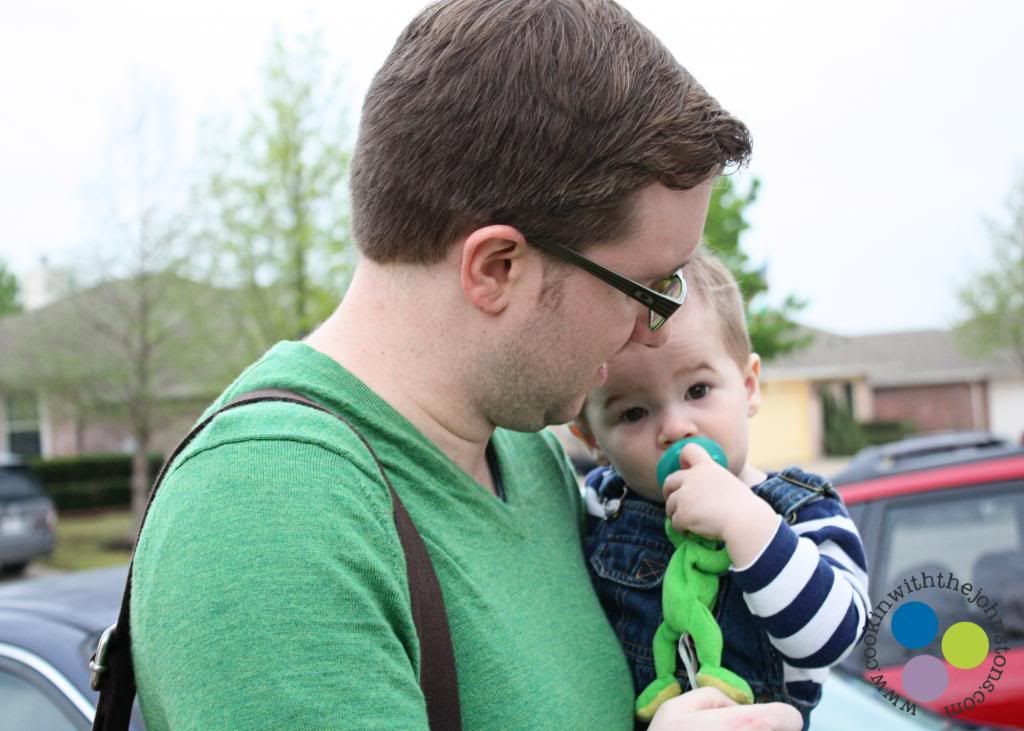 He talks all the time. Literally nonstop. He reads books to himself, usually upside down, and tells us stories all the time. We rarely know what he's talking about because he doesn't have all the words down yet, but he knows what he means.
His new school is wonderful. He's getting great care and is learning a lot. He's in a room with 6 other children very close in age to him. He has a schedule, naps at school, and is happy. We are incredibly blessed.
How do you commemorate the first day of school with your kids?