I'm excited to be linking up with Diana at Saving By Making this week. We're all sharing reviews of our local farmers markets. I'm really excited to share mine with you! We just signed up for our very first CSA and I'm so excited to share that experience with you too! Our first pick-up is the first week in July and I'll definitely be writing about our experiences!
We recently moved to a new community which means the opportunity to explore new Farmers Markets! We've explored the large market in Dallas and have begun to explore the smaller local markets in our area. Today I'm writing about the
Arlington Farmers Market
.
The website for the Farmers Market is helpful. From the website I was able to get the address and hours - two incredibly important pieces of information! The address is 215 Front Street Arlington, Texas 76011 and we open every Friday and Saturday from 8AM to 1PM.
The vendor information is incomplete and doesn't provide any details about the vendors. I was mostly interested to go, see what it was all about, and review some of the vendors. I don't know what I was expecting, but I will say this is a very small market with just a handful of vendors. Jarrod actually wanted to drive right by without getting out after seeing how small it was. I encouraged him to hang in there.
We arrived at the market around 8:30am on Saturday morning. We parked on the side street - there was plenty of parking. The front area of the Farmers Market was set up with fruit and vegetables. I can only assume these were local garden veggies and fruits. The only person working was busy and didn't speak with us.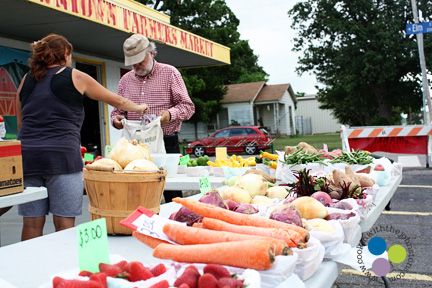 They had a variety of berries, a few other fruits, and some vegetables. These pictures capture literally every inch of the produce available outside.
Those squash were absolutely beautiful! We actually just bought squash yesterday. Had we not, I these would definitely had come home with us! They were huge and bright.
After checking things outside, we went inside to see what was there. We first entered a small hallway full of local honey, salsa and vinegar.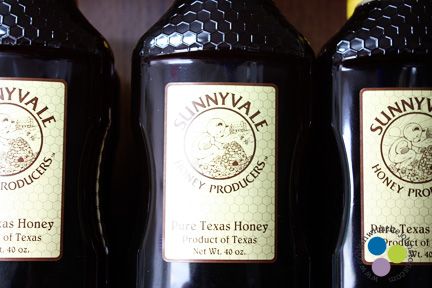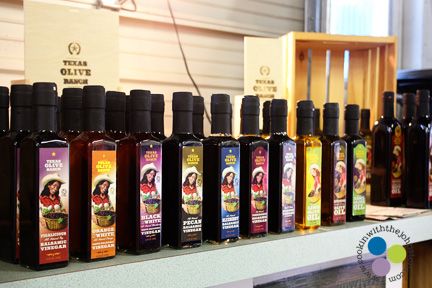 Although the market was very quiet - I don't know that there were other customers - no one really spoke with us. I had a camera and was feverishly snapping away while Jarrod entertained Wesley. We were definitely conspicuous! We were interested in the honey because we all suffer from seasonal allergies and have heard that local honey can really help with that. We quickly lost interest when there was no one there to help us. We will definitely try to go back and get some though because the prices were incredibly reasonable!
Our next stop was a large room that housed several vendors. The first was homemade tamales and meat. There was also a freezer with a variety of items - some for sale and some not. The homemade frozen pizzas looked delicious!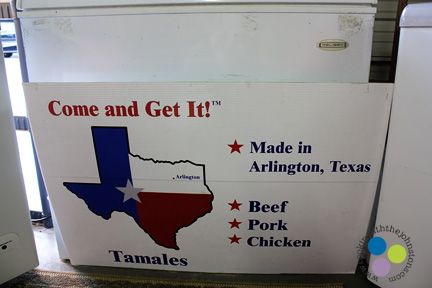 The tamales looked incredible as well, but didn't photograph well at all. Frozen food usually looks and tastes better warm! We are big tamale fans and love that these are locally made. Again, no idea who was selling these, but we'll try again sometime soon!
Next up was these soaps. There were several handmade shops, but this was the most pretty.
These soaps were definitely organic and definitely gorgeous. Pretty soaps really appeal to me and especially because they are handmade and safe, but I didn't get any today.
Our final vendor stop was definitely the best! We first noticed all of the delicious baked goods...
All of these are homemade, organic, and looked incredible! Lindy of
UnHinged Homestead
immediately introduced herself and asked if I was from the newspaper. I was snapping pictures like a crazy person but was thrilled to talk to her! She shared samples, taught me about amaranth, and talked to us about recipes. She even sent us home with amaranth seeds to grow some in our yard! We talked about how amaranth is even more nutrient packed than kale!
Next to the baked goods, Lindy also had canned veggies from her garden and homemade pastas, including dessert pasta like cinnamon and chocolate! She also jars butters like apple butter. She was incredibly helpful and friendly. I love that she grows everything in her garden.
We bought a bag of amaranth chips with organic powdered cheddar baked with sunflower oil. They were delicious and Wesley ate them without any fuss at all. In fact, one day I sent them with him to school and on his report sheet they wrote, "leaf (?)" next to his snack. We're definitely the hippies in his class!
I'm sure that we'll be back and hopefully next time there will be more people. I'm already regretting that we didn't get organic honey. I'm hoping we can add some of that to our diet soon to help with allergies. Buying it, even in bulk and eating it by the spoonful, will be cheaper than Jarrod's allergy medicines!
Do you have a local farmers market near you? Do you live in the DFW area and have a good local farmers market for me to try?