My dad's mom died just a couple of years before I was born. She was in her 50s, got breast cancer, and died. I've heard stories that she was an energetic and vibrant woman. It makes me so sad that I never met her. It makes me sad that she never knew her 8 grand children and 3 great-grandchildren. Her name was Shirley Adele. My sister is Courtney Adele and someday, God willing, I'll have a baby girl with the middle name Adele as well. The ironic thing is that Grandma Shirley never liked her middle name. But I think it's beautiful and a great way to honor her memory.
Jarrod's grandmother was diagnosed with breast cancer nearly the exact same time that Grandma Shirley was. Grandma Jo underwent treatment that was radical and innovative. She is now around to love on her five grandchildren and three great-grand boys. She has lovingly adopted her three grand daughters-in-love and is a beautiful model of God's love in my life. I am so thankful that breast cancer didn't get the last word in her life. I'm especially thankful for her in my life and in my son's life because I never knew my grandmother.
It is because of these two women, and countless others, that I walk
60 miles over 3 days
in November. Each year I commit to raising funds, awareness, and covering the DFW metroplex in pink. I do this because I want to be part of my grandchildren's lives. I want them to know my hugs and not just hear stories about me.
It is for this reason that I invite you to join me in fighting for a world without (breast) cancer. I hope that each of you reading this to take a virtual envelope. Imagine a wall of envelopes, each with a number on it from $6-$60 on them. I'd like you to consider taking an envelope and making a donation for that amount. That means 55 people making donations for $60 or less. Can't donate much? Pick a low envelope and donate today! Want to make a big impact, pick a larger envelope or even choose to donate more than $60!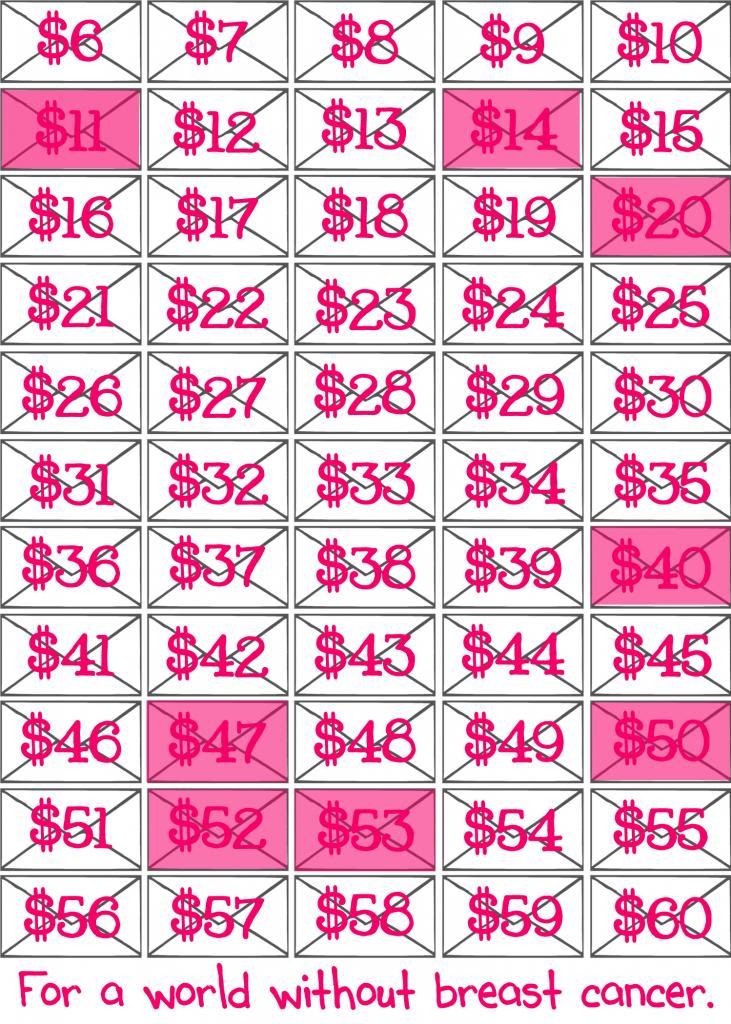 Just
click on the envelope
you'd like to take and enter that number in the box next to, "Enter an amount that's meaningful for you." Having trouble?
Click here
and that will take you directly to the donation page. I will update the image above each day so check back often to see what envelopes are left!
Thank you for believing in a world without breast cancer!