I promised you when I shared photos of our living room that I would soon be sharing more photos of our home. Next on the list is a room that is the easiest to keep clean - the office/guest room! This room is in the very back of our house, down a long hallway. The door is normally kept closed. It took us a month or so to get it unpacked - it was the last space in our home to have boxes - but it's done now and we love it.
It's not fancy at all, but it's functional. With Jarrod starting school in the fall, we knew we'd need a quiet place for him to study without being distracted.
We originally thought this room would be Wesley's. The two spare bedrooms are about the same size. One is connected to the bathroom and one is across the hall. We assumed it would make the most sense to have the guest room connected to the bathroom. But once we started figuring out furniture, it made sense to flip them. We're very thankful we did! It makes having guests a little inconvenient because they need to cross the hallway to go to the bathroom, but it makes nightly bath time very easy.
This room is a good size, with plenty of room for our pull-out couch, two thin windows, and a nice walk-in closet. We've had a few guests stay here and haven't heard any complaints.
We also hope that someday this will be a good entertainment space - maybe a game or movie room? Who knows. But for now, it houses some of our favorite shows, books, and movies...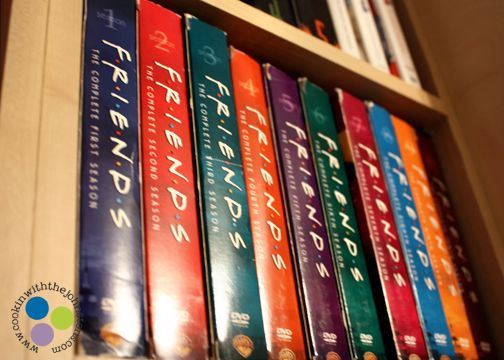 And although Jarrod is now a pastor and doesn't do music professionally anymore, he still has a place for his instruments.
It's a fantastic room because Wesley isn't in there at all. There aren't any toys in there and we don't have to worry about him getting into anything. Of course there aren't any window treatments on the windows, pillows on the couch (the ones that are there came with the couch in the living room and are UGLY) or decorations. I'm working on curtains for the rest of the house and getting things put together there. Once the rest of the house is done, perhaps I'll take on this one. For now, it's completely functional and is going to get a ton of use in the fall. I can picture Jarrod sitting at the desk and me lounging on the couch reading a book or working on my laptop. In peace and quiet with our boy sound asleep across the hall.
Do you have a room in your house that isn't decorated and that's completely fine?