As you know, I am walking in my 7th Susan G. Komen 3-day for the Cure in November. I have raised more than $2,300 for each walk and this year is no different! In order to raise our funds, the Walkin' Sista-tas (my team!) is selling support t-shirts. In order to allow as many people as possible to be part of this exciting movement, we're inviting small businesses to purchase logo space on the back of our t-shirts. Not only will we be wearing these t-shirts in the walk, but we are also selling the t-shirts. Nothing is better publicity for your small business like showing that you support an incredible cause.
Elizabeth Givens Web Designs
did the logo and we are THRILLED!!! The design process will get it's own post later today because it was that incredible.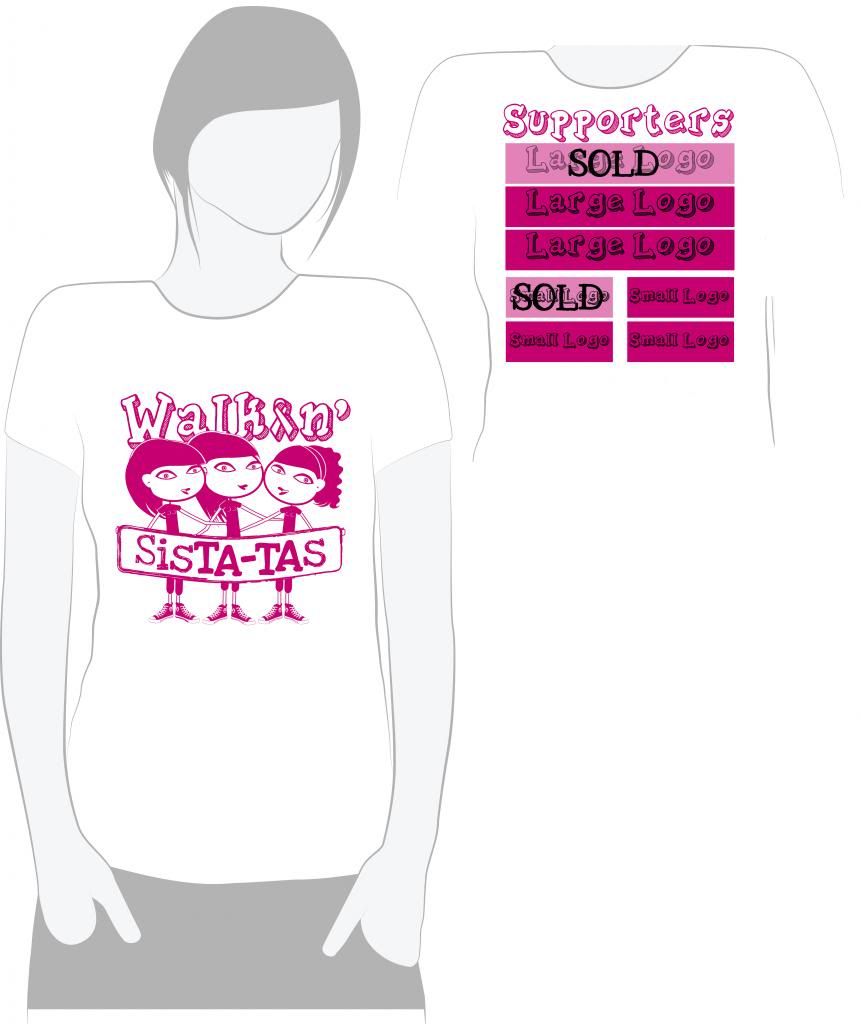 As you can see, there are spots on the back of the shirt just for you! Want one? It takes a $100 donation for the large spot or a $50 donation for a small spot.
Make a donation here
or click the buy now button below. Once we receive your money we will contact you about how to get your logo. Once the spots are gone, they are gone, so be sure to get one soon!