Well, my blogging funk caused me to be a few days late on this. Better late than never, right? August was a stressful and exciting month for the Johnstons! We worked a lot, traveled, got ear infections, and both Wesley and Jarrod started school! Wesley just moved to a new classroom at school, but that's still a big deal!
Here were our goals for August
Jarrod starts seminary
Jarrod reads one non-fiction & Leanne reads one book
Try a new recipe
Go on one date
Have one family activity
Leanne walk 75% of days
We did really well on our goals. I cannot believe we had 6 goals this month. That's a lot for all the changes that happened!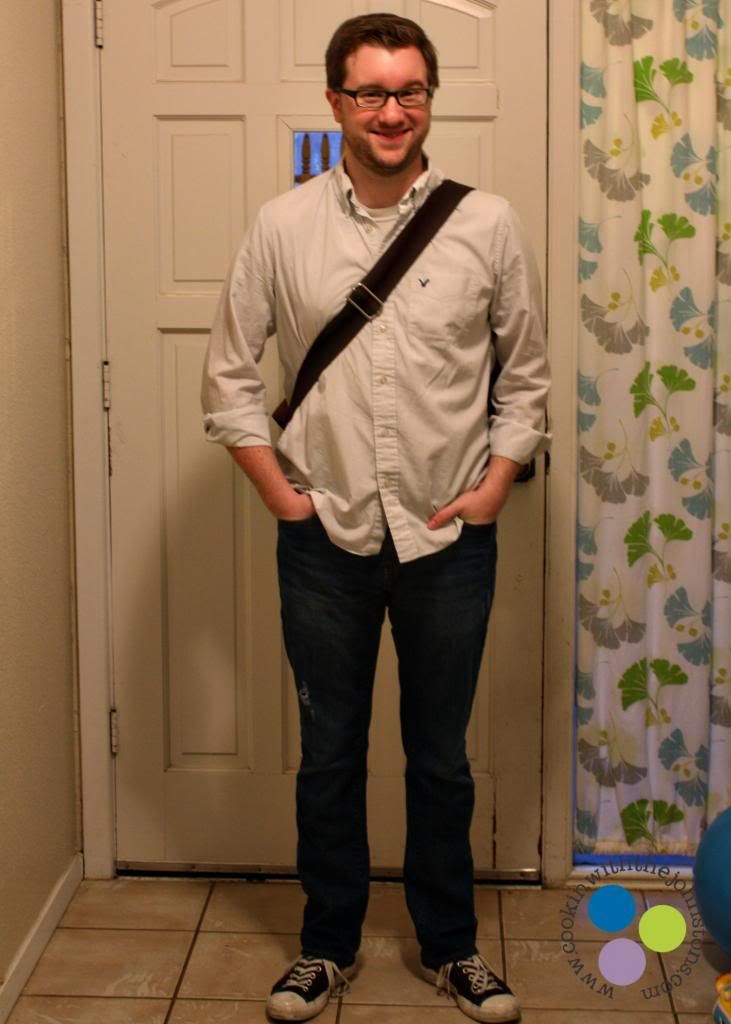 Sure did! He even posed for a picture! :-)
Jarrod and I both read another book by the same authors as last month! Jarrod read Rob Bell's Love Wins and I read Jen Hatmaker's Interrupted: An Adventure in Relearning the Essentials of Faith . I'm reading A Year of Biblical Womanhood: How a Liberated Woman Found Herself Sitting on Her Roof, Covering Her Head, and Calling Her Husband "Master" and On Becoming Toddlerwise right now. Jarrod's reading for school.
We did eat a lot of new food this month! We had prickly pear fruit (in a smoothie), Thai eggplant (roasted with tomatoes and spaghetti squash), homemade pickles, easy alfredo with pasta and veggies, baby bok choy, and baked spaghetti squash.
We had a retreat away for a whole weekend. I was leading it and Jarrod was playing music, but it was still time away for us. That's going to have to count as a date for this month!
Sadly, nothing. We cherished the time we had with Wesley at home and running errands together. Because of my travel schedule and Jarrod starting school, we didn't have a whole lot of time together this month. The time we had was spent wrestling, going for family walks to the park, and reading lots of books.
Done and done! Even with a pesky ear infection, I did walk a lot this month! I've been pretty diligent about waking at 6am Monday-Thursday to walk 2 miles, walking in the evenings with the family, and on the weekends going 4-5 miles either with Wesley or Lucy. Which is good because the 3-day is in 8 weeks!
I'm sorry I've been so absent lately. Perhaps I should have made blogging a goal! I haven't been reading blogs as much either because I've been reading books. I guess it's okay that I've been somewhat absent because that means I've been spending time living life, processing things, and dreaming about the future. Some of the things I'm processing are just too much for this blog. At least for now. I'm curious about the future, what God is doing in our family, and what our life will look like in 5 years.