Last week I traveled with Wesley to New Jersey. I wrote about our
flights to
and
from Newark
and today I'm going to write about what we did! It was a unique trip for us for a variety of reasons.
Jarrod didn't go with us. He was home taking a mid-term, going to class, working, writing, and watching nerdy movies holding down the fort.
It was both personal and business. I had a 3-day business trip in the middle of our traveling. I left Wesley with my dad and stepmom for those few days while I drove 90 minutes down the road to work.
It was a long trip - 7 full days!
We were there to visit family, not sightsee.
Our first full day in Jersey was rough. Wes and I were both exhausted. He loved exploring dad and Marie's house, playing with new toys, and not napping. We also visited my grandmother and he loved her (pretend) dog.
Crayola Factory
. He was a little young for most of the activities, but LOVED this climbing area. It was a 3-story high tower of nets, slides, and little boy fun!
Of course I was a nervous wreck on the ground watching him. But he did a great job! If you look at the above photo really closely, you'll see his tongue sticking out. Kid is concentrating!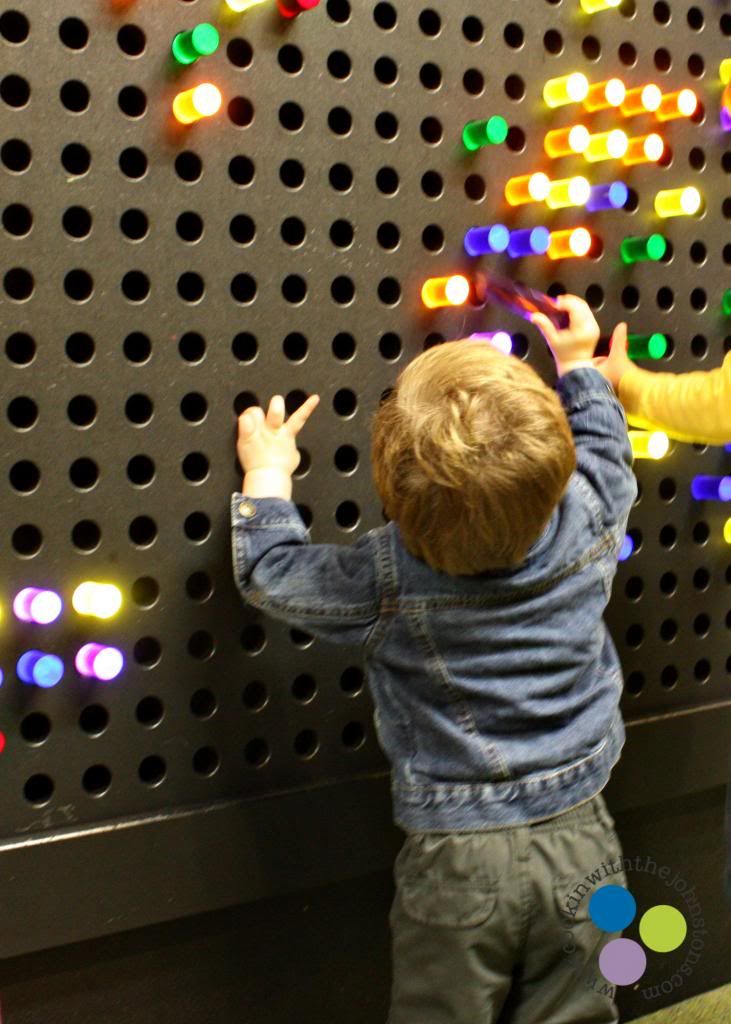 The other area he loved was this kid-sized lite brite set! He moved the pegs around. He wasn't quite tall enough to really get the full experience, especially because there were big kids and grabby kids everywhere, but he seemed to enjoy himself!
While I was at my conference, Wesley had a great time at a few local parks.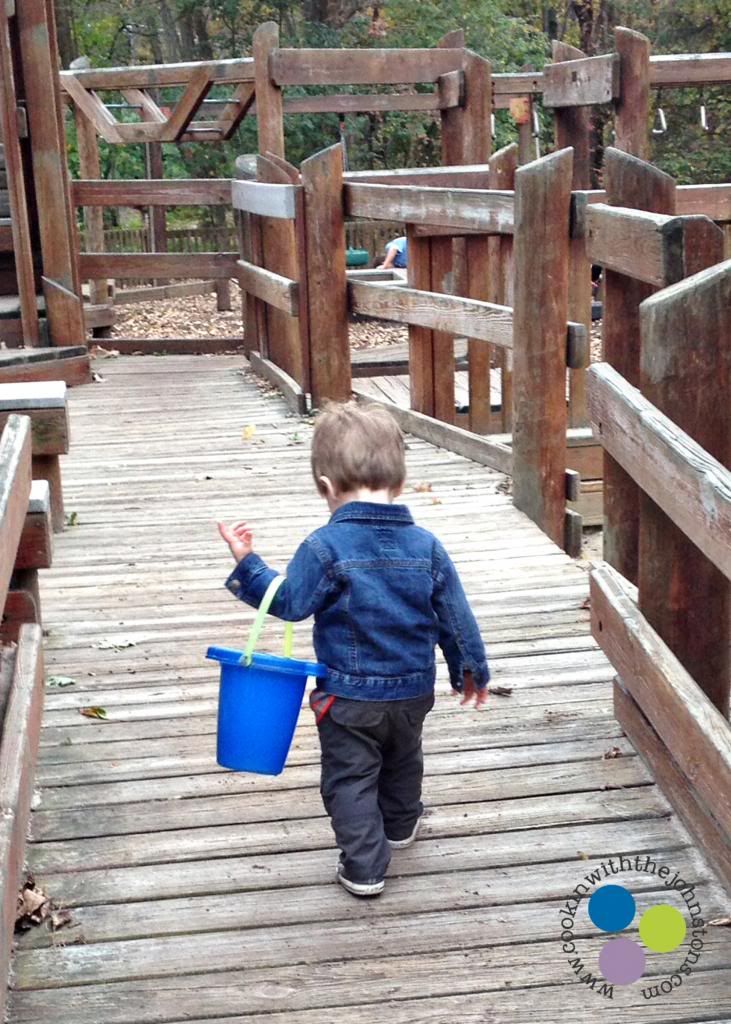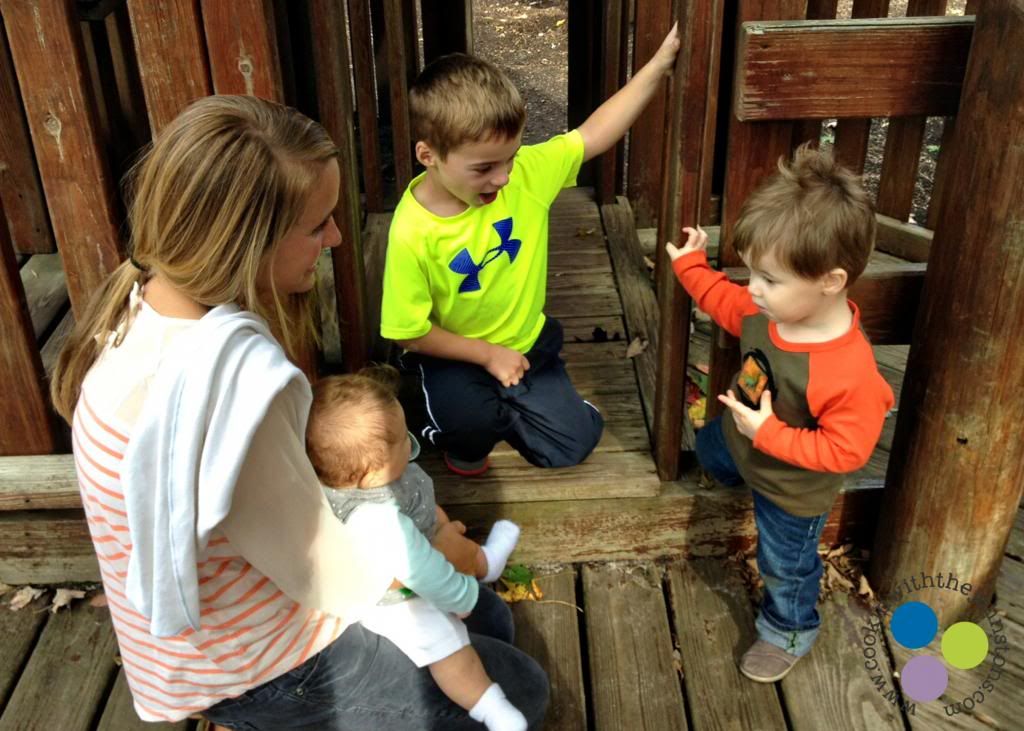 One special day Wesley got to meet my cousins kids. He LOVED playing with sweet J and baby E! He loves big kids and babies, so it was perfect for Wesley! I am sad I wasn't there for this meeting, but am thankful I got to play later in the week!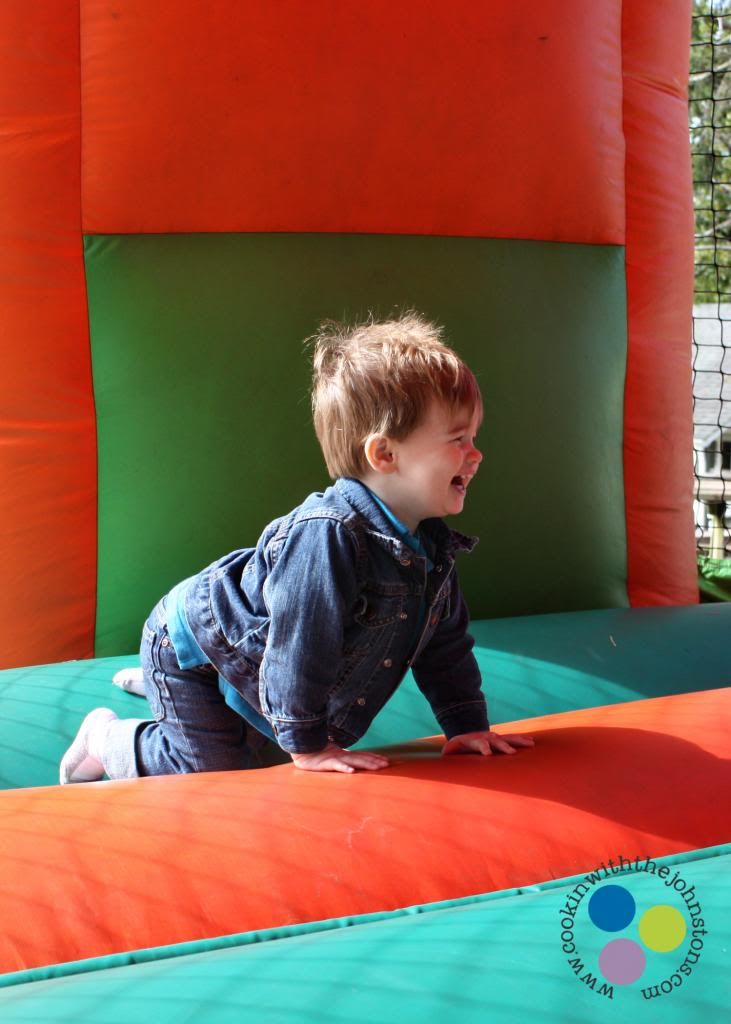 Wesley also had his first bounce house experience! He LOVED it. There were just two little girls there and they were very patient with him. He loved falling all over the place and I literally had to drag him out to leave! We did this the last thing before we went to the airport to leave. It made him tired, but not tired enough to sleep on the plane!