I decided this year that I was going to take Wesley's photos in a bluebonnet field. There's something beautiful about getting a chaotic toddler to sit on the ground near a busy street in order to capture perfect photos that express only negative memories. And yet, I was convinced I'd do it.
On Good Friday, after Jarrod went up to church, I set off on a walk with Wesley. I saw a field of bluebonnets near a park by our house and thought it would be the perfect backdrop for our photo shoot. The sun was setting so the lighting was perfect. I changed Wesley into a cute outfit (that I got out of the dirty hamper) and we set out for the park.
The park was a lot farther away than I thought. Things in the car seem so much closer than they do on foot with a stroller! We walked for about 40 minutes but Wesley was a champion. When we arrived it was the perfect place to take pictures. We were far enough away from the street and there was a pretty walking trail right next to the bluebonnets.
At first Wesley wouldn't sit down in the flowers. He said he was scared. But then I nabbed this beauty.
After that, the real fun started.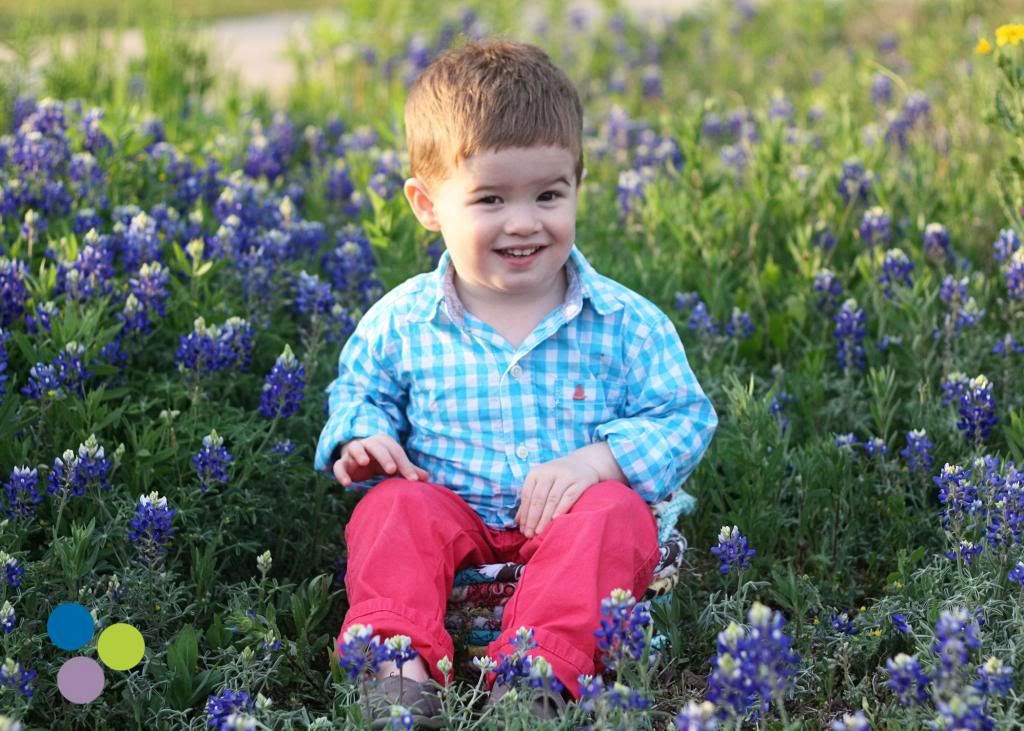 He loved sitting IN his Easter basket. (I made his Easter basket.
The tutorial is available here
!)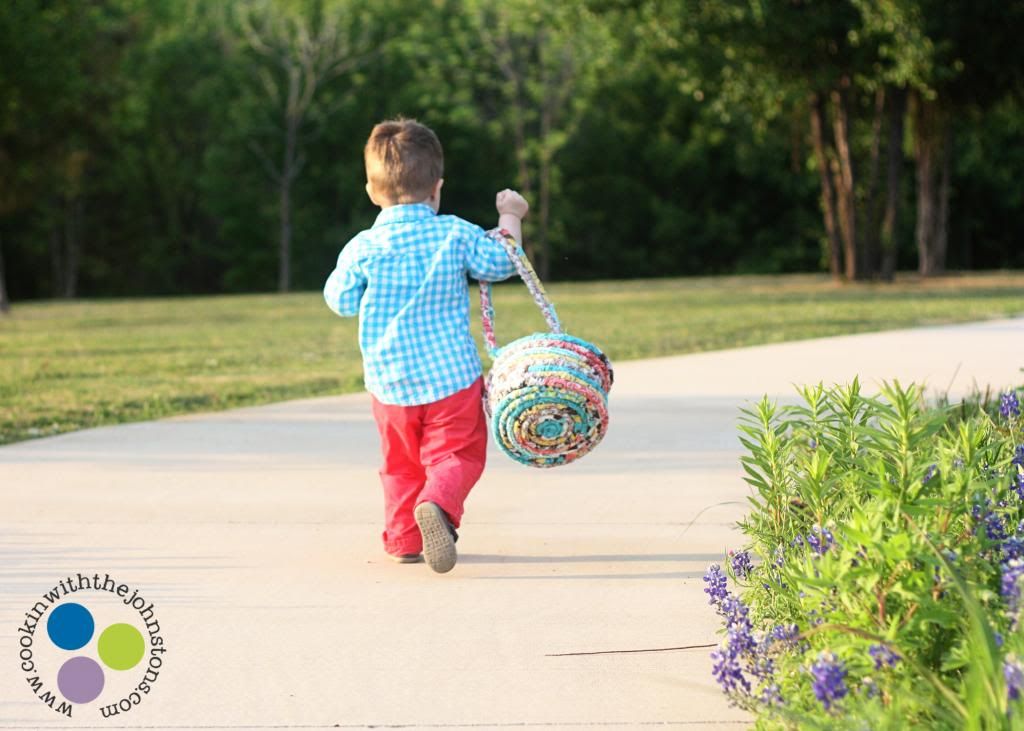 But then he took off running. The path was no where near the street so I allowed him to run off some energy.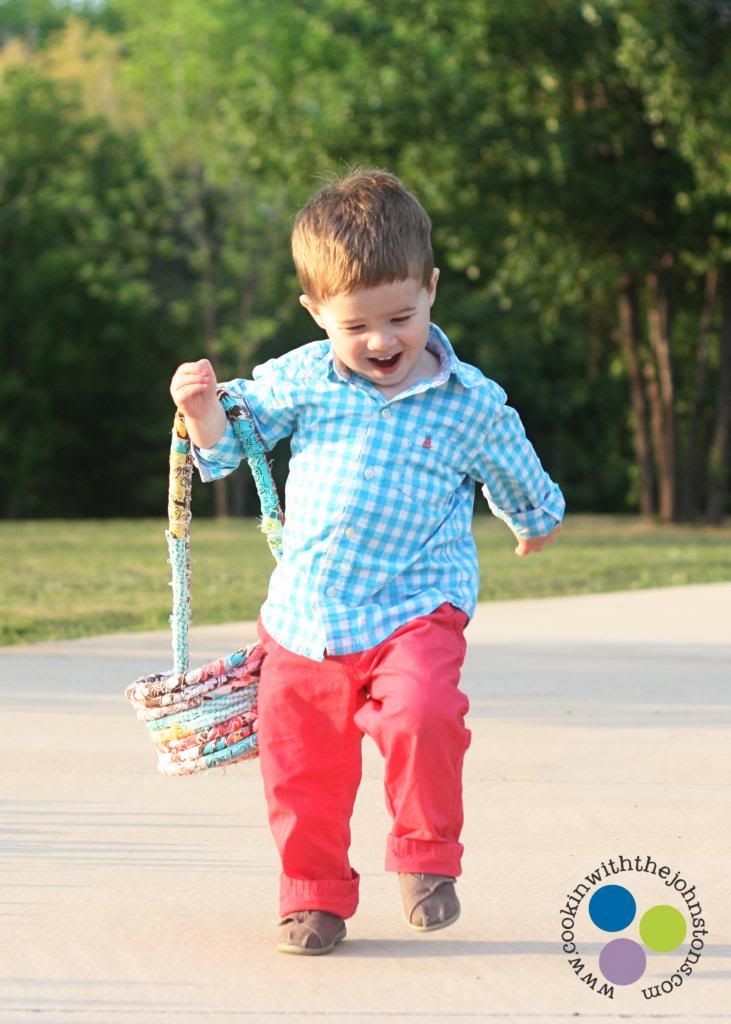 Bye, Mama!
Right before we needed to leave I asked him to sit down again. I got him to sit so that the setting sun was behind me to capture his beautiful eyes.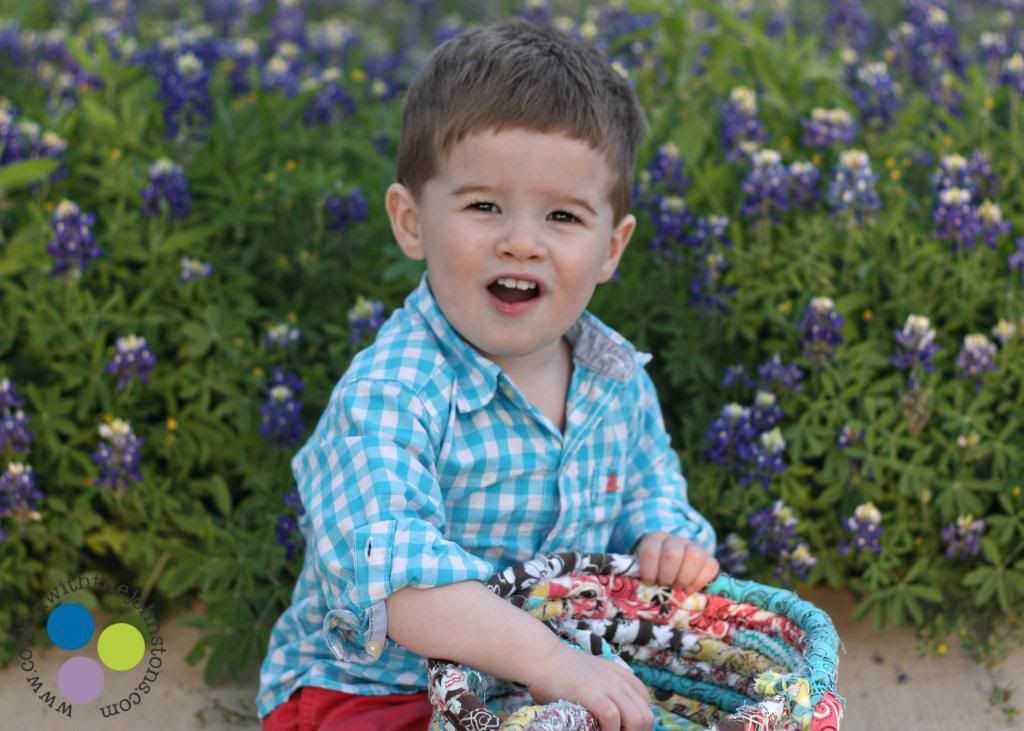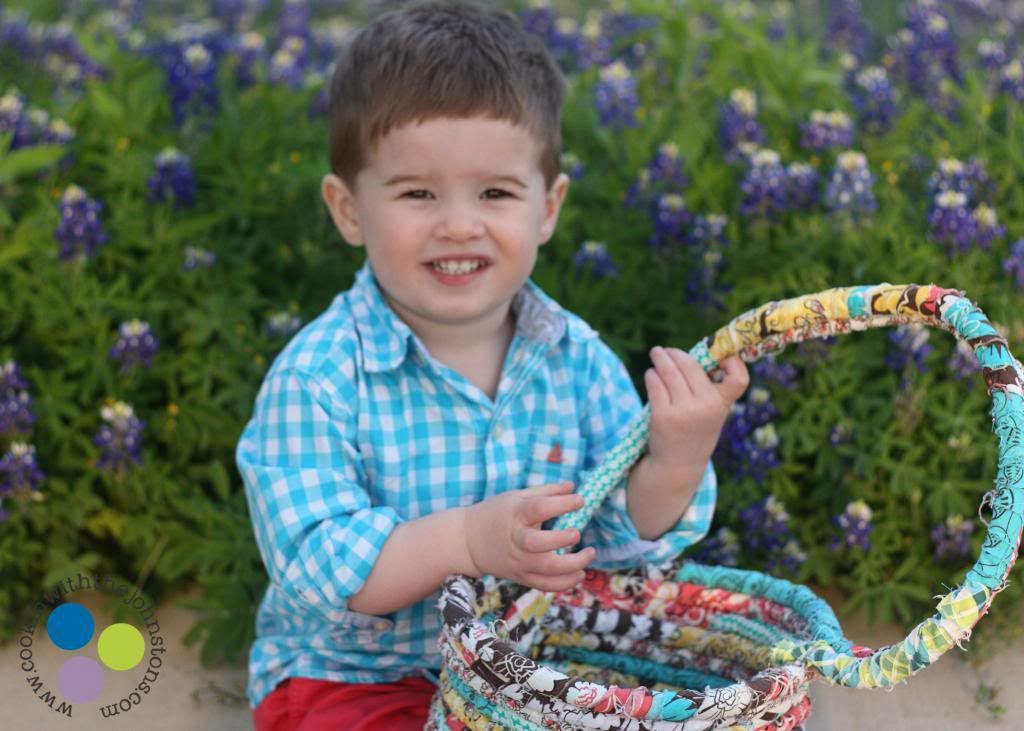 Sorry for the overload of pictures, but I just couldn't decide. I took about 70 pictures and had 15 that I loved enough to edit. I give literally all the credit for any half decent pictures of Wesley to
Better Mom Shots
. Monica taught me everything I know about capturing good pictures of my sweet boy. I couldn't be happier with how they turned out.