I had a surplus of blueberries from our co-op a few weeks ago. I decided to use them to make blueberry muffins! I stumbled across
this recipe
and decided to give them a go! I was intrigued by the use of apple sauce. They make the muffins moist and just a little bit sweet!
Ingredients:
1 1/2 cups flour - I use unbleached
3/4 cup white sugar
1/2 t salt
2 t baking powder
1/3 cup vegetable oil
1 egg
1/3 cup milk
1/3 cup apple sauce - I use unsweetened
1 t vanilla extract
1 cup blueberries
For the optional crumble:
1/2 cup sugar
1/3 cup flour
1/4 cup butter (room temperature or colder - don't melt it!)
1 1/2 t cinnamon
Preheat the oven to 400 degrees and either grease muffin tin or add liners. Mix the dry ingredients in a large bowl. Whisk to combine well. Mix the wet ingredients in a separate bowl. Leave out the blueberries - we'll add those later. Whisk until well combined.
Pour the wet ingredients into the dry ingredients. Mix with a whisk until combined - be careful not to over mix.
Fold in the blueberries. I usually use a spatula to keep the blueberries intact.
Pour the muffin mix into the muffin tins. Fill about 2/3 of the way up. It makes about 12 muffins.
If you'd like to add the crumble, now is the time! Mix all ingredients together with a fork and sprinkle on the muffins.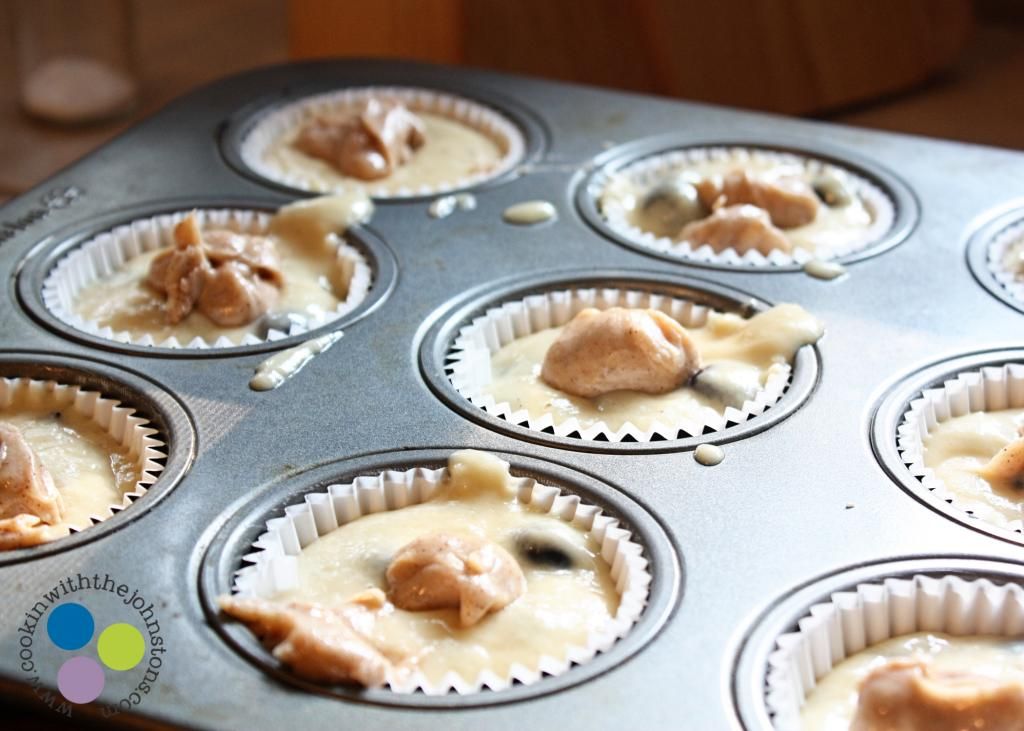 Ignore my crumble. My butter was too warm!
Bake for 15 minutes or until golden brown.
Allow to cool before removing from muffin tins.