I HATE wasting food. I'm frugal and practical, but also justice-minded and do not like seeing things go to waste. When my husband and I started testing the waters in community supported agriculture and Co-ops, I knew that I'd need to get creative to ensure we didn't waste food.
CSA stands for Community Supported Agriculture and allows individuals to essentially purchase a "share" of produce from local or regional farmers. A food cooperative or co-op is where members share decision-making responsibilities about food they purchase together.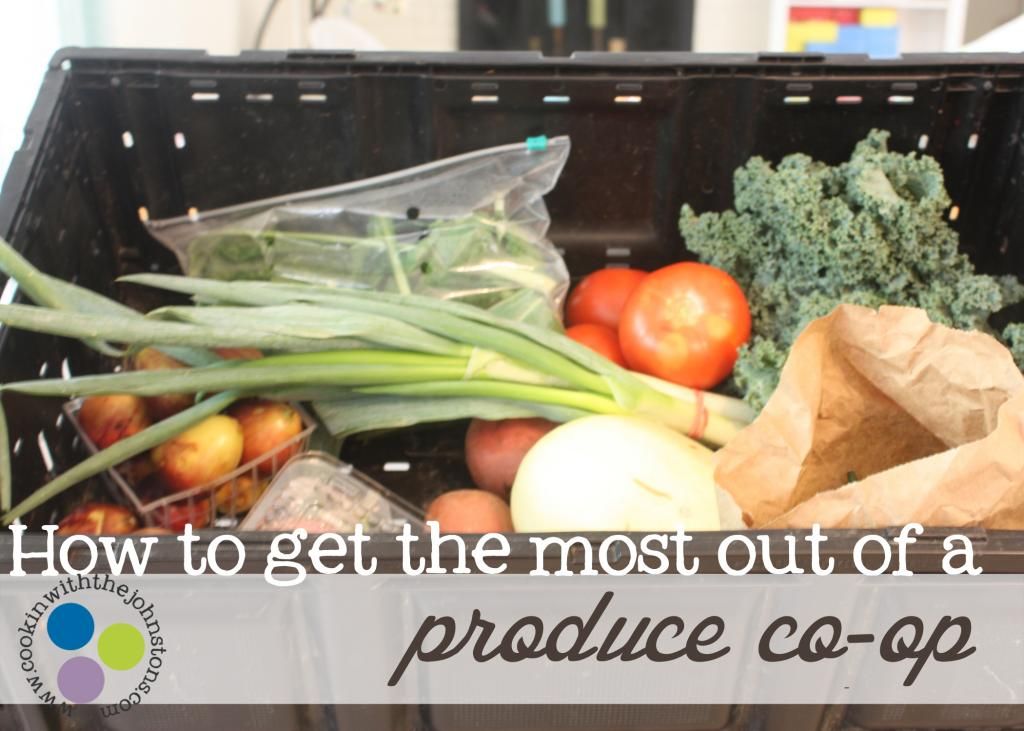 Jarrod and I initially joined a local CSA that received the bulk of it's produce from a local farmer. It was wonderful because everything was organic, local, and fresh. We picked up our share once a week on Saturday morning. What wasn't so great was that it was all pretty random stuff. Several weeks in a row we got prickly pear cactus. This isn't a great deal for our family because there's only so much you can make with cactus for a toddler...
About a year ago, we switched to
Urban Acres
, a local CSA that we LOVE. Every 2 weeks we pick up our share at a local establishment.
Things I LOVE about our CSA:
A few days before our pick-up, we receive an e-mail with pictures and links to everything that will be included in our box. This includes recipes, a little bit about the produce, and the best way to store it.

It's all organic and regional. The produce supports local farmers.
It's stuff we eat or a good replacement for stuff we eat. We get unusual things or things we've never tried before, but it's always something that can be tossed in a smoothie, added to a stir fry, or chopped into a casserole. None of it is weird, random, or strange.
I sing the praises of our CSA regularly and usually the first thing people ask me is what is in it and how I use it. I decided to take a fairly normal share (we get the medium share) and tell you how I use it over the course of two weeks.
This particular share included:
One spaghetti squash
5 small red potatoes
two bundles of green onions
about 8 figs
A brown paper bag of okra
3 tomatoes
Oregano
Two LARGE heads of garlic
A bunch of kale
A bag of arugula
This was a decent share - not the best and not the worst. It came on a week where I didn't have much patience for trying new recipes, so my solutions for using these foods were rather boring. But it all got used! Here's what we did...
Grilled Veggie Pasta - We chopped the tomatoes, some green onions, oregano, and garlic, sauted it, and served it over pasta. I ate mine over roasted spaghetti squash.
Hash - Chopped potatoes, some green onions, and oregano in a skillet with sausage. Sometimes we add an egg on top, but this time we left it plain.
Gluten-free fried okra - This was a new one for us and it was INCREDIBLE! We ate the entire batch in one sitting. Wesley ate a ton of it!
Green Smoothies and Healthy Muffins are my life-savers for using all this produce! While I really wanted to try these figs prosciutto or even these no-bake fig balls with the figs, but in the end I just used them as sweetener in smoothies and muffins. I used all of the kale in a few batches of smoothies.
Salad - I force salad down Jarrod's throat a few times a week. This week we used green leaf lettuce and arugula. I'm not the biggest fan of arugula, but adding the green leaf made it palatable.
Because this was such a simple box, it really wasn't hard to use everything. I think I ended up throwing a little bit of the oregano away, but that was all from the whole box! If I'd been smarter (and perhaps didn't have a newborn and a 2.5 year old...) I would have dried some of the oregano and froze it for later use.

Having a CSA or co-op does take some planning and flexibility. But it's a great way to try new things, get organic produce, and save money!