It's been a while since I've updated, and I'm sorry I've been absent! We've been very busy and I wasn't sure how to capture everything that has happened in our lives! Here's a brief update:
I quit my job and got a new job! My new job is less hours, closer to home, and doesn't require travel. So far it's great! I'm still working in ministry, but am now working in the local church.
Both my boys were sick. Wes had a 5-day virus and fever. About 5 days later, Jarrod got sick. At first it was just stuffy, sick feeling, etc. By Monday he stayed home from work and slept all day. Monday night Wes threw up all night. Tuesday they both stayed home from school. Tuesday afternoon Jarrod went to the doctor and she sent him immediately to the ER, suspecting meningitis. The kids and I drove a very sick daddy about 30 minutes away, during rush hour/Sister's bottle time/Wesley's dinner time to the ER. Thanks to an incredible sister in law, we were able to keep the kids away from the ER. Another huge thanks - it was pneumonia, not meningitis. Jarrod was very sick, but was feeling better with several bags of fluid, several bags of antibiotics, and pain meds. He was down for the count for the rest of the week. It was so hard on all of us!
We had to wear masks because of the meningitis scare. It made things much more scary for me. I was still dressed from work and before the end of our night (we were discharged around 11pm!) both of our phones were completely dead. We had a lot of people praying for us and that is what sustained me.
Once everyone was better, we went to Oklahoma City to visit my sister! It was a blast, but a very short trip. We went to a pumpkin patch and it was awesome.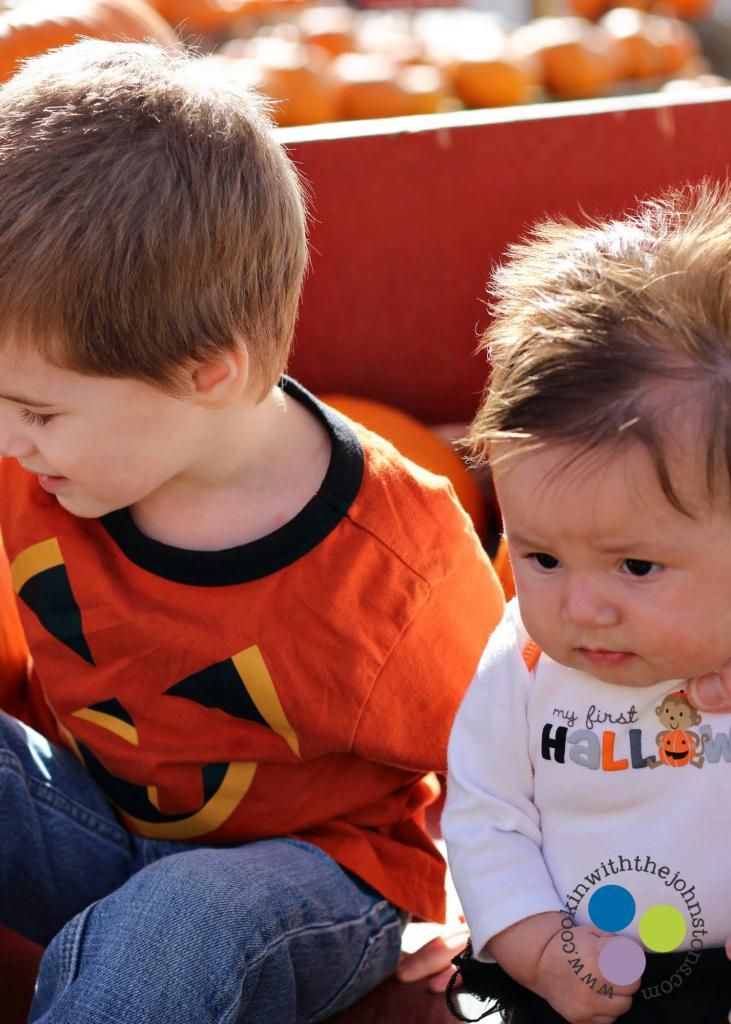 This was the best photo that we got of both kids together...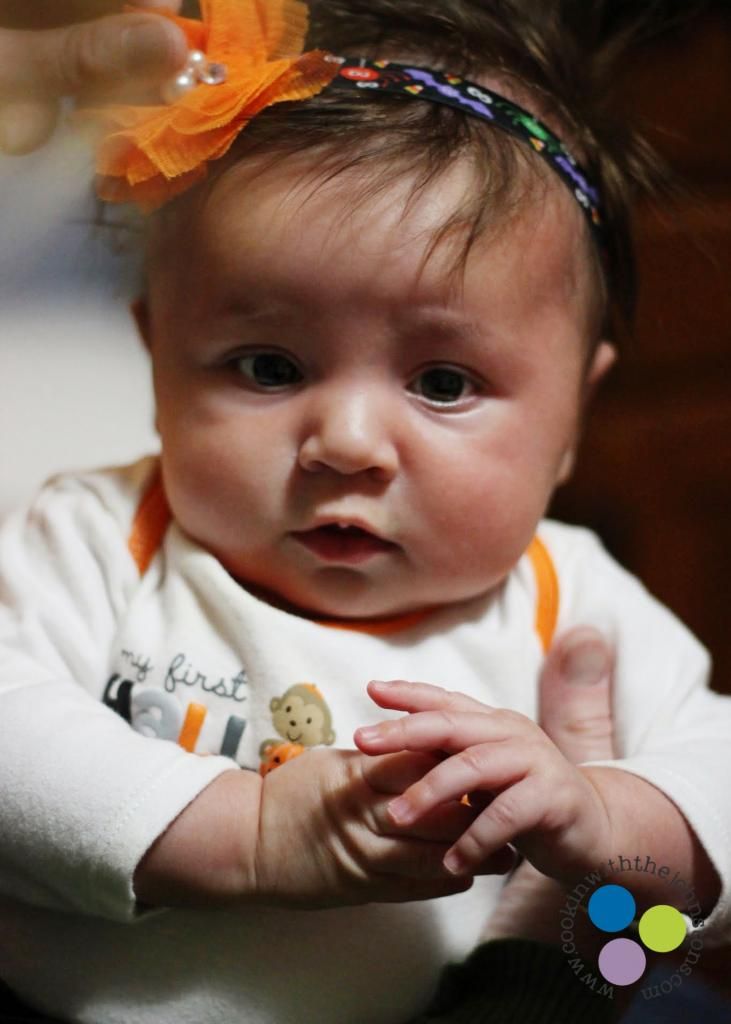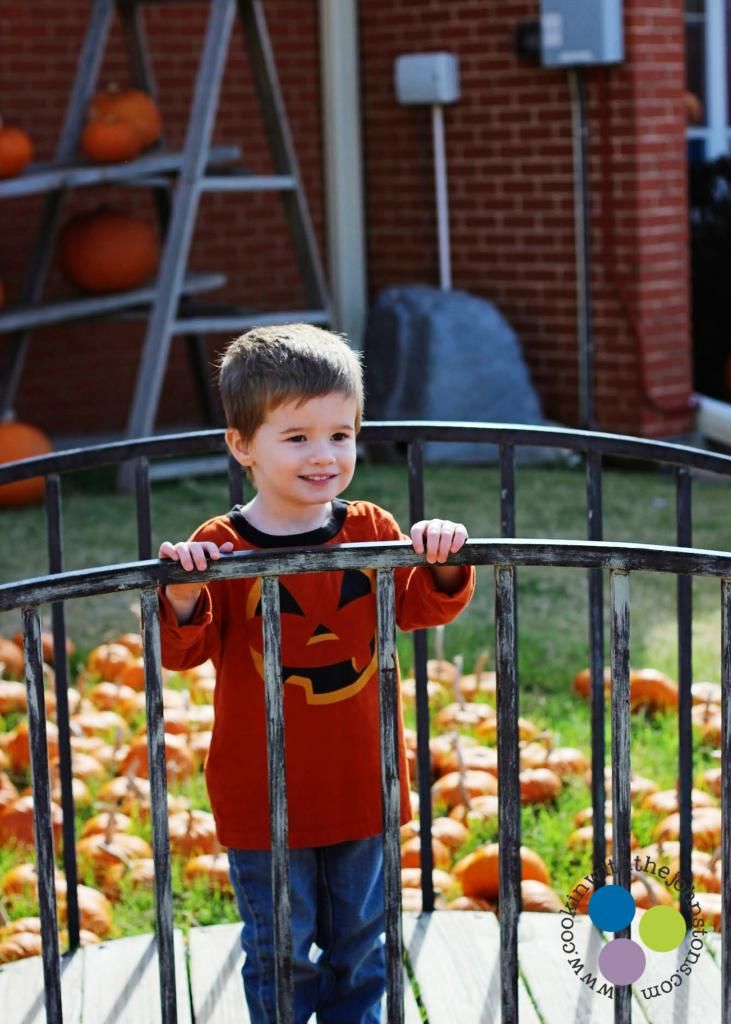 Sister wasn't really feeling the photo op!
My new church also has a pumpkin patch and we took the kids there as well, one Sunday afternoon. I got some cute pictures of both kids, just not together. Evidently the days are over where I will be able to take pictures of my whole family together in the same photo...
This is the best we could do... I asked Wes to sit with his sister and he got this close and walked away...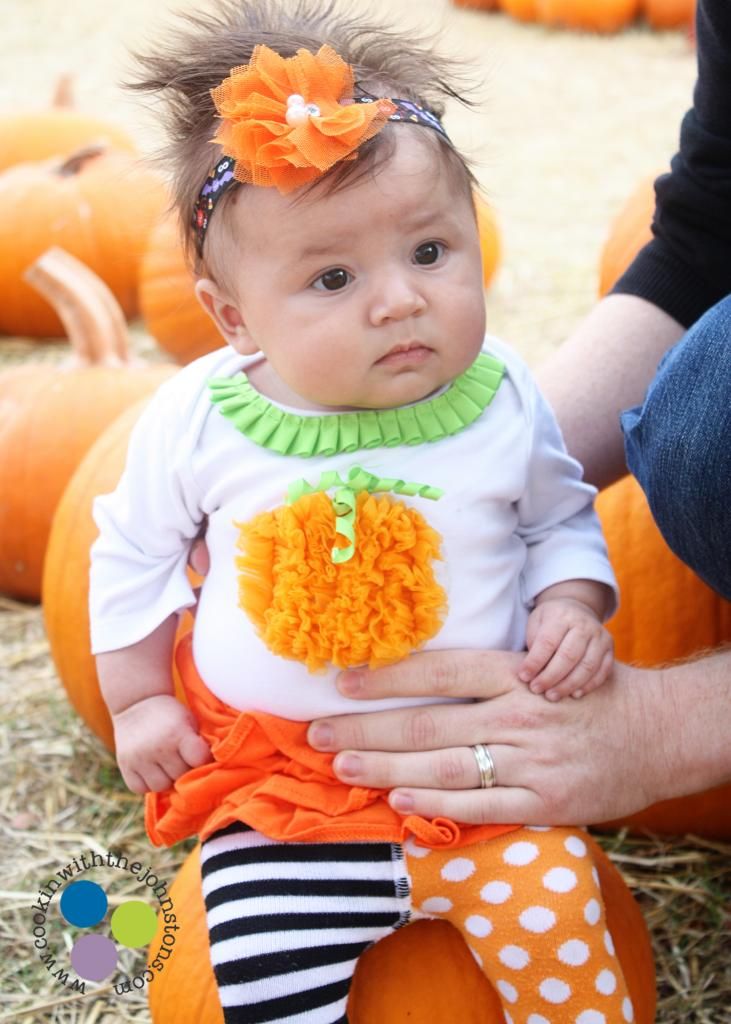 This is my new favorite picture of Wesley. He's so strong!
I'll be updating more soon - I've got lots to share with you!